Playa Hermosa
Hermosa Beach stands up to its name. Just some 3 kilometers east of Santa Teresa, Nicoya, you can find a beach of white sands and kind waves.
It is perfect for surf beginners and for swimmers. Also is quite long making it a nice beach to walk in the afternoons and watch the sunset.
For advanced surfing lessons, is not as good as Santa Teresa. Those who are looking for more challenging waves will not find them here.
Playa Hermosa's low tide waves are not the best to learn how to develop speed and balance. It is better to wait for high tide when it comes to taking surfing lessons.
Despite this, sometimes I take my students there for surf lessons when Santa Teresa is too crowded or when Playa El Carmen waves are breaking too close to the shore. This does not allow enough time over the board to develop balance.
There is a reef break one should avoid at all costs, the beach is long enough to have plenty of time to avoid the reef. But it never hurts to warn people about this.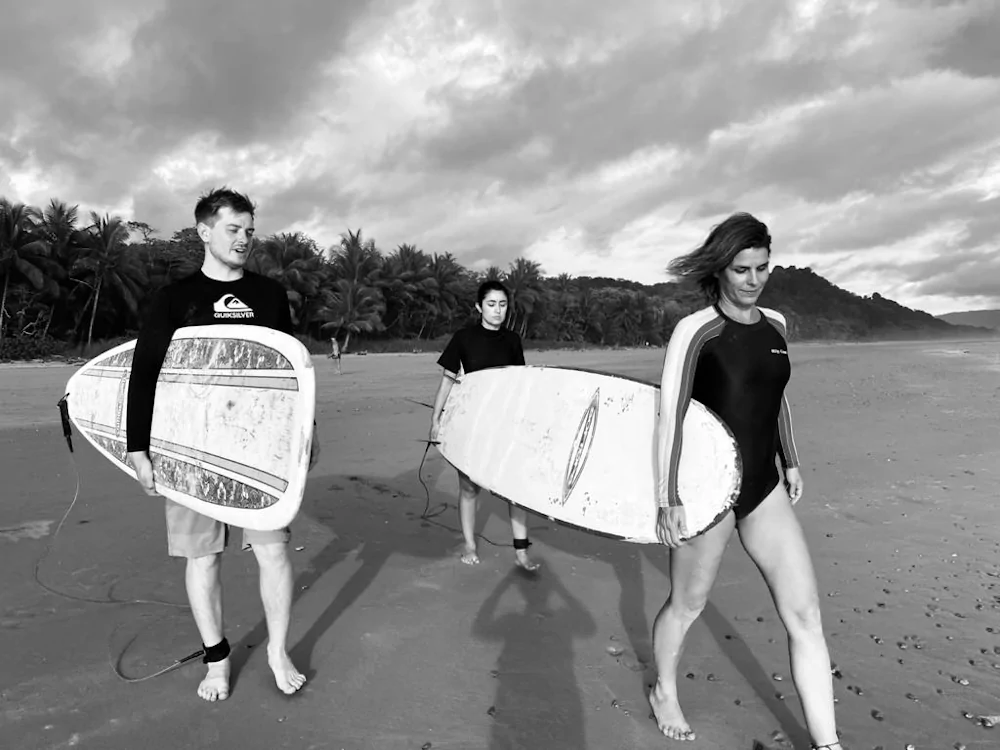 When it comes to the low tide, Playa Hermosa offers a landscape uncommon in Costa Rica. The water retires enough to give the sensation you are walking in the desert. Playa Hermosa isn't as crowded as Playa El Carmen or Santa Teresa, perfect for those who are looking for some peaceful retirement to meditate or clear their thoughts.
The town of Hermosa has some restaurants that serve good food and small hosting business. There is also a road that goes from town to the mountain. From there you can have an amazing watch of the sunset.
Remember to book your surf lesson with me if you want to surf at Hermosa Beach.