2022:What happened?
2022 just went away some days ago. I'm going to miss it because a lot of cool stuff happened. I went to serve overseas, found a nice spot for my SUP tours, and met many nice people. 
I expect 2023 to be a great year, but it will be hard for the new year to compete with the one that just passed. 
I will share a glimpse of what happened to me this last year. then I'll share with you what are my projects for this new year. I hope you like it.
Bioluminescence SUP tour
I was looking for a nice place for my night SUP tour. I knew about the bioluminescence phenomena that happen on some of the beaches of Nicoya.  
None of them were good enough or there were far away from Santa Teresa.  
After some weeks of looking for it, I found a nice spot to watch this curious phenomenon that is safe for SUP enthusiasts. I already arrange some successful night tours there, starting in the afternoon to watch the sunset and then the bioluminescence when the last sunlight is out.  

This wonder of nature is caused by a species of algae that performs a chemical reaction when it feels a disturbance in the environment. Most of the time happens near the shore because of the contact between the algae with the movement. 
I hope you can go with me because it is a very curious thing to watch. After the tour, we can eat a delicious Ceviche(optionally), a local dish made of fresh fish.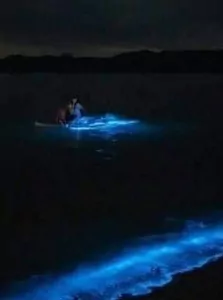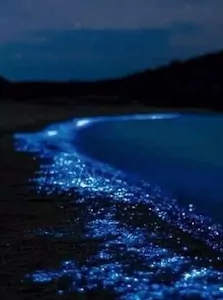 World Surfing
I had the pleasure to go on a tour with other surfers of the world to the Maldives Islands. A couple was interested in surfing lessons abroad.  
They hired me to go to these islands for advanced surf lessons. Before this, I surfed in other parts of the world as the Philippines, Indonesia, Brazil, Morocco, the Canary Islands, and Mexico.

Maldives is quite an ideal destination for surfing because there are different kinds of waves, so you can choose which level of surfing you want to practice. Crystal calm waters are present too with colorful sea wildlife, nice for diving and snorkeling.  
There was a Dhoni (traditional boat from Maldives) that took us where the swell formed. It was an interesting change from the traditional paddling out to the waves.
 
The mission was accomplished, our pupils were happy with the results and they were taming these waves in a few days. 
It was an amazing and fun experience. I can do it all over again. This is why I open the World Surfing Lessons tour. If you want me to go to any part of the world to teach you surfing, we can make an agreement, meet there and have a good time together on the waves.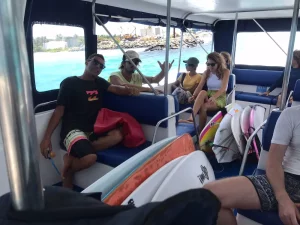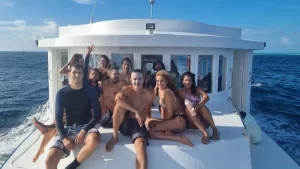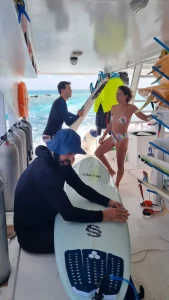 Green Season Surfing
In October I received a visit from a lovely Swiss family for surfing lessons. Five amazing people I have the pleasure to meet, Belinda the mom, Bernie the dad, and their 3 beautiful girls, Romy, Seraphina, and Gemma. 
The lessons were fantastic, and the time shared with them was short but surely it's something I will never forget. And very kind of them to pose for the photos. Those girls are a treasure, the most exquisite pearls of the Pacific ocean. I'm sure Bernie and Belinda feel so blessed of having these girls. 
Wherever you are, girls please take care of your parents as your mom and dad do for you.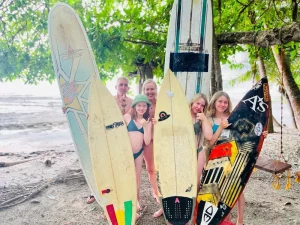 Sometimes I change the beaches for the surf school when the rains are still around. November is the last "official" month of the green season here in Costa Rica but rains still prevail until mid-December.  
The beaches I used for the surf camps this last green season proved to be splendid. Low tide mild waves for newcomers and more challenging high tide waves for advanced surfers. 

Also, there are a bunch of small restaurants around these beaches that offer delicious local dishes made of fresh fish provided by local fishers. It is a good opportunity to get away from the crowded Santa Teresa or Montezuma and check out the less known, but maybe the most interesting, of the Nicoya Peninsula.
Guest House
I built a guest house near to mine, for rent. It has all the commodities you can ask for, Internet, kitchenware, appliances, furniture, and the more important, peace. 
It is inside a private property, away from the road, away from the town, but not far away. Just the right distance to enjoy the sound of the breeze and have intimacy.  
Perfect for families, groups of friends, and couples. It is designed for long stays but if you only need a couple of nights, it's ok too. 
If you want more info please visit this link. If you are interested in a surf camp, we can arrange hosting and surf lessons too.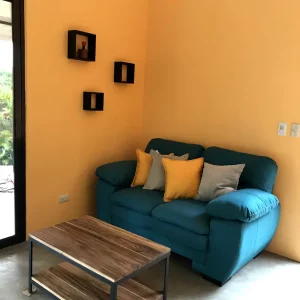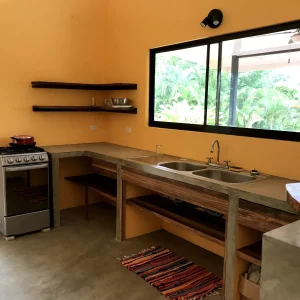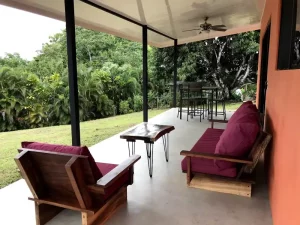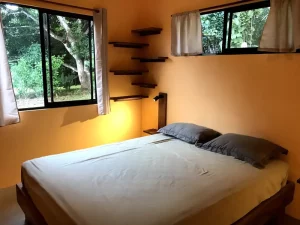 What do I expect from 2023
I would like to visit more places around the globe in order to gather more experience. I will share the details about the Surf World Tour soon and how to arrange a lesson with me. 
All this experience I want to use all them with my pupils in Costa Rica, looking for more interesting places for surf lessons and SUP Tours around the country.
I hope it will be a good year for all of us and world leaders to regain our reason and stop conflicts everywhere.
Do not forget to visit my Instagram account and my Facebook account. If you want to reserve your surf lesson click here.